AHC President's Report – May 2023
AHC President's Report – May 2023
Less than 2 weeks until our fibre forum at Deakin University in Geelong. Amongst the range of great presentations, there are organisations showing the way to industry having already grown and harvested material ready to process for waiting markets. Our forum will be opened by Emma Germano, president of the Victorian Farmers Federation. Click on the link above for further details.

Before the forum: Those attending the forum are welcome to join our AHC open meeting on Tuesday 13th at 3.30pm. This will be held in the same rooms as the forum at Deakin University Waurn Ponds Campus. This will be followed by an informal dinner around 6pm at the Waurn Ponds Hotel.
After the forum: On Friday following the forum, John Muir and Bob Doyle will be holding a pre-season Growers Day event at Bunjil Farm near Kyneton. They will present the latest agronomic and harvesting information on hemp production. Tickets for this event are available for $165 through Trybooking. A 10% discount applies for members of Regenerative Hemp Victoria. This is your opportunity to increase your knowledge while networking with other growers and sharing information.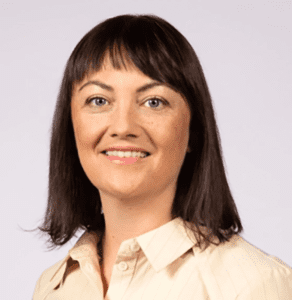 Action in Victoria
Great news!! Rachel Payne introduced a motion to the Victorian parliament on 31st May, calling for a Parliamentary Inquiry into the Victorian industrial hemp industry.
Lyn Stephenson from Regenerative Hemp Victoria (member of the AHC), was there to express our support for this action. The motion was passed unopposed. With the closing down of the native forestry timber industry, there now seems to be an opportunity for the hemp industry develop as an industry substitute.
Link to source – https://www.abc.net.au/news/2023-06-01/industrial-hemp-vying-for-victoria-government-boost/102415910
AHC Representative Changes
At our last council meeting, vice president Gail Stubber stood down as representative of Western Australia, Dr Bronwyn Blake has taken over Gail's role, endorsed by both iHemp WA and the Council.
We would like to thank Gail for contributing so much to the Council on behalf of WA, having done a marvellous job for the industry.
In addition to taking on the role of WA representative, Bronwyn is also chair for the AHC fodder group, which has already had its first meeting. (see below).
AHC Fodder Group
Our first meeting was held 17th of May. Our group had 9 attendees and the executive now includes: Bronwyn Blake WA (Chair), Megan McKenzie VIC, Ken Dods WA, Randeep Sing NSW and Selena Sylvester NSW. There is a great depth of knowledge on hemp within this group and all members share the same desire in positive outcomes for the hemp industry.
Our objective is to advance knowledge, provide reliable information, and support the Australian Hemp Council's mission to promote the effective use of hemp as a sustainable and beneficial animal feed and supplement source.
To that end we will be:
discussing and reporting on animal feed – including forage, by-products, seed and supplements – processing and regulatory developments to the AHC
Providing guidance on and insights for AHC policy development in support of the Australian industrial hemp industry.
Documenting a business case on this aspect of the industry including estimates on industry investment, growth and returns over the next 10 years.
Contributing suggestions and assisting in proactive actions relating to government policy development including formulation of national legislation relating to the livestock fodder and supplement industry.
We are exploring fodder for ruminants, companion and performance animals, poultry & swine, aquaculture.
Regulators meeting
The state regulators met at Hempfields Farm in northern NSW on May 22nd. The objective was to see how a working hemp farm operated. Andrew Kavasilas and Arthur Wajs both gave an outline of the operation at Hempfields. The AHC supports Andrew's submission to FSANZ for the cultivation and sale of hemp shoots as food. A most positive outcome of the exercise was a later meeting with the Office of Drug Control where the communication lines are improving.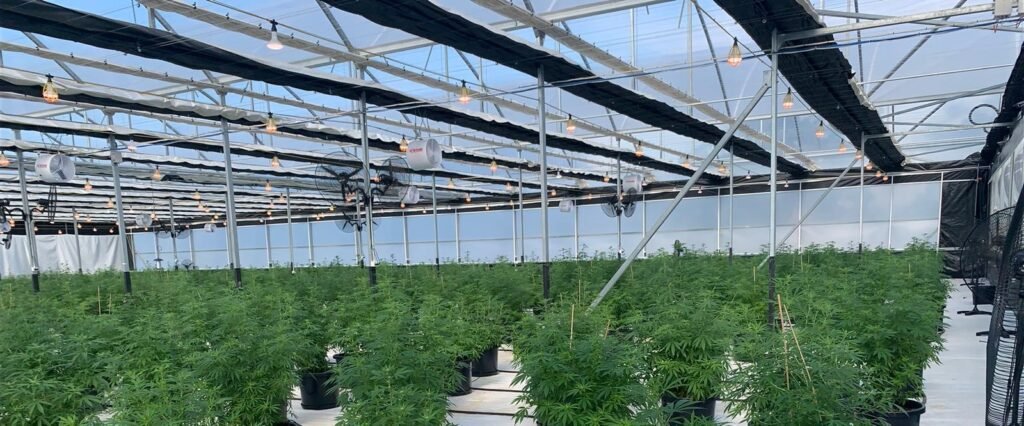 Hemp CRC (Cooperative Research Centre)

As a member of the CRC steering committee, the AHC has been contributing to the CRC review of the research modules as part of the CRC funding bid. The titles include: Hemp Health, Hemp Material, Hemp Futures and Hemp Production. It is a credit to the CRC team as to the quality of the work they have carried out in compacting complex concepts into brief succinct blocks. Success of this bid will mean an investment of $200M into Australian hemp research which invariably help Australia become leaders in global hemp technology and production. We ask that in whatever way you can, express your support for this very worthy initiative to government and community.
Agrifutures
IHVT (Industrial Hemp Variety Trials)
The IHVT varieties are close to been finalised for the coming season and there are a range of new and interesting varieties to be trialled. Once finalised, we shall list the varieties for your information.
Australian Industrial Hemp Program of Research (AIHPR)
The AHC has been assisting with the AIHPR which constitutes a $2,500,000 AgriFutures investment allocated across four themes over five years (2023-2028).
Guided by the Australian Industrial Hemp Strategic RD&E plan (2022-2027), to which the AHC made significant contributions, the AIHPR will deliver research into:
Theme_1. hemp seeds and varieties
Theme_2. hemp primary production
Theme_3. hemp products
Theme_4. and aspects of hemp sustainability
The projects will soon be signed off and further details made available by Agrifutures.
Innovation Immersion Tour
Agrifutures are sponsoring around 16 Australian agriculturalists for travel to the US in the last 2 weeks of June. This tour includes attendance to Salinas Biological Summit in California, visits to Iowa and Kentucky, touring agricultural operations and meeting with local farmers. I'm happy to say that the hemp industry has representation on this tour with a focus on ferreting out anything to do with hemp in the US.
Australian Company Directors Course
Another initiative of Agrifutures is to sponsor individuals in completing the Australian Companies Directors Course. Again, I can say that the hemp industry stakeholders, including numerous AHC members are currently participating in the course.
---
State Reports
Western Australia – Bronwyn Blake – iHemp WA
20th April a National Cannabis Open Day was held in Fremantle, supporting the state's hemp industry.
A growers pre-season meeting is been held in Bunbury Friday 23rd June and Albany Saturday 24th June. For further information contact iHemp WA through their website – https://ihempwa.org/
Northern Territory – Dominic Calder – NT Farmers
Induni Vijaya Kumar from the NT Dept of Industry Tourism and Trade presented on part of the Best Management Practices Guide (BMP) project covering 'Insects and pest disease in hemp' at the NT Food Future Conference on May 23. Induni is a contributor to the AHC managed BMP project.
The Northern Australia Agrifutures IHVT field days will be held in Katherine Monday 19th June and Kununaurra Wednesday 21st June. Registration is required, for further information contact Dominic at NT Farmers.
New South Wales – Jaimie Milling – iHemp NSW
Parts of NSW have had heavy frosts this last week. It will be interesting if the frosts have damaged any hemp crops in the ground at the moment, although the variety trials at the Sydney University Research Station Narrabri have not been affected.
Record biomass only and dual -purpose stubble and grain harvesting has just been completed in the Riverina on hundreds of Ha's with average yields up to 16t/ha under pivots and also on flood irrigation in places – this has exceeded our conservative normally budgeted commercial average yields of 10-12 t by at least 25%.
There will be a regenerative hemp workshop at Casino (northern NSW) in July, further information contact iHemp NSW.
Queensland – Lauchlan Grout – Queensland Hemp Association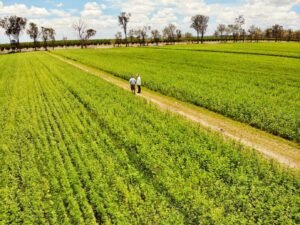 Queensland Hemp Association held its annual AGM. We had a small attendance but set the year's agenda and objectives in place with funding options being explored.
One main objective is to join the Queensland Farmers Federation, with this we can access a large span of farmers, processors and distributors from all commodity industries. We will act as the hemp arm to this, a voice and education arm for these groups.
QHA will be updating our website to include informative news and links to Australian projects being reported on so follow it closely – https://qldhempassociation.com.au/.
Tim Schmidt – Tasmania – Tasmanian Hemp Association
We are still working on our Tasmanian hemp food media program, originally social media only, we now may have some TV advertising in regional Victoria and Tasmania. There are still significant quantities of seed stored in Tasmania, which is slowly moving out of the state for processing. At the moment there's not a great incentive to increase growing areas this coming year. Consumer sales are continuing to grow, so long term hemp food industry viability remains strong.
There are plans in the state to trial further innovations in broad acre production aim at production without the use of chemical sprays – https://tasmanianhempassociation.org.au/
South Australia – Mick Andersen – Industrial Hemp Association South Australia
We had a special general meeting where a motion for a three-tier membership system was passed. This brings us in line with other state hemp organisations.
Harvesting is complete with fibre crops. 3 paddocks, 8 tonne per hectare and other paddock 4-5 tonne per hectare. The results were a bit disappointing for the grower contracted at $400 per tonne.
We will be planting for dry land hemp to give it a go next season – https://ihasa.org.au/
Victoria – Lyn Stephenson – Regenerative Hemp Victoria
Along with Tim Schmidt we had a meeting with Rachel Payne, Legislative Council MP from the Victorian Parliament to brief her on the hemp industry in Victoria. Ms Payne's motion was debated in Parliament on 31 May and the motion was passed unanimously. Primarily, the motion was to establish an inquiry into the Victorian hemp industry with a view to understanding the economic viability and how the industry can be supported. This is a major step in the right direction!
Prior to the debate, a media conference was held which Lyn attended, alongside Ms Payne and two other industry participants (Mark Smith and Brett Boag). The success of this motion means we will need to prepare detailed submissions once they are called for during the process. This will require input and support from stakeholders within the Victorian hemp industry, especially since some of the MPs who spoke against the motion are actually on the assessment Committee. Anyone wanting a copy of the Motion should contact Lyn directly.
Regenerative Hemp member, Matt Box, announced successful production of 115 tons of clean, dry building hurd now available at his company's processing facility in Pakenham.
On May 16th, Tim and Lyn participated in an Industrial Hemp Fibre Entrepreneurial Discovery Process (EDP) Workshop, as part of the Gippsland Smart Specialisation Strategy (GS3), Food & Fibre Gippsland (F&FG) in partnership with the Latrobe Valley Authority (LVA). Most attendees had a very limited knowledge of the hemp industry in Victoria, despite the fact that Matt Box had been actively growing and processing hemp close by. It was encouraging to see organisations are actively seeking information on the hemp industry.
On May 21st Lyn travelled to Warragul to participate in a panel discussion at a community forum entitled "Trees, plants and sustaining life's necessities".
On May 29th Lyn attended (via Zoom) the Agrifutures Emerging Industries again reviewing the viability of the industry and how it can be supported. A link to the recorded presentation can be found at https://www.youtube.com/watch?v=5tfXOA5FUqk
https://regenerativehempvictoria.org.au/
---
The AHC is a voluntary organisation supported by lots of individuals determined to support the successful establishment of an Australian hemp industry. The more members we have, the more we can achieve.
Thanks for reading and if you're not already subscribed, join now to stay up to date with any new information regarding hemp around Australia.
From everyone at the AHC, thanks again and see you next month.